---
Books by Rev. Criss
Practicing the art of following your heart
by Rev. Criss Ittermann
Hardcover, Softcover & customizations available. read more…
Are you looking for a different way to plot out your dreams and goals? Have you tried self-coaching and life planning tools that fell short?

---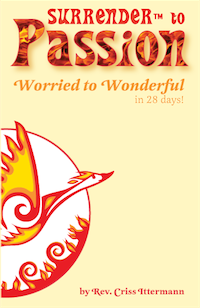 Does this describe your life?
Cover price $24.00.
Personal Stock Sale $20.00.
I need it shipped to me - USA orders
(give PayPal your shipping information)
$24 each
I need it shipped to me - Canadian orders
(give PayPal your shipping information)
$26 each
I'll pick it up from you
Orange County, NY & surrounding area
$20 each
I'd like bulk!
Buy 5 get 1 free, free shipping in USA
$99 total
Are you in another country? Please contact me for more information.
---
The Crissing Link Series - for people with Multiple Personalities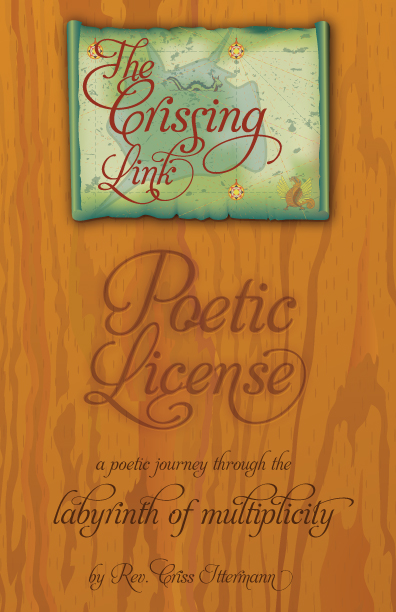 The Crissing Link: Poetic License - List Price $24.00
184pp. Purchase through: Rev. Criss - CreateSpace - Amazon
Full book description, excerpts, etc.
Links will redirect to Kinhost.org.
---
Contact Rev. Criss
Potential clients can contact me with the form below, by phone, text, or my online scheduling application (the button) to schedule a 30-minute fully confidential sample session. During this appointment we determine what you are looking for, I show you how I work, and we determine whether we would like to pursue a coach-client relationship together.
Schedule Appointment
Please feel free to call and leave a message. If you do not reach me, please keep in mind that I work with clients by phone and please leave a message so I can get back to you.
845-820-0262 (Eastern Time/NY Time)
mail:
PO Box 225
New Hampton, NY 10958
You may also email me: