---
Passionizing™ Planner
See our video tour of the journal
Passionizing™ Planner
Practicing the art of following your heart
by Rev. Criss Ittermann
Are you looking for a different way to plot out your dreams and goals? Have you tried self-coaching and life planning tools that fell short?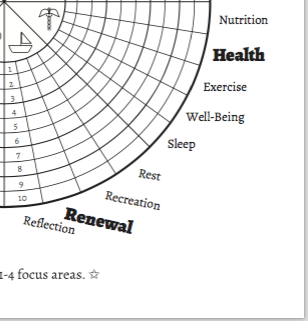 This is a planner that will evolve every year based on user input, and I created it for myself -- I'm a life-long writer, creative, coach, teacher and seeker. I've tried many planners and found they fell short for a variety of reasons. Check out my book, Look Inside, and see if you think it will work for you.
The book includes instructions for everything contained inside:
a starter list for designing ways to decompress
a starter list of the values of life
core values assessment (2 ways -- part of the life assessment, and a role model worksheet)
monthly 360-degree Life Assessment™ (values exploration and satisfaction survey/wheel)
a mini planning sheet each month (or every 5 weeks)
a monthly Relaxation Bingo scorecard
a monthly summary/reflection
write on the cover in permanent marker & coat with tape or contact paper to prevent smearing or rubbing off
Version 0.03 (Summer 2016) is out now, available on Amazon.
22 "note" pages throughout book - list your Movie or TV series tracker, ideas, or sketches -- anything goes.
Table of Contents pages for you to record page numbers at the front of the book
Pages now numbered
Monthly & yearly planning pages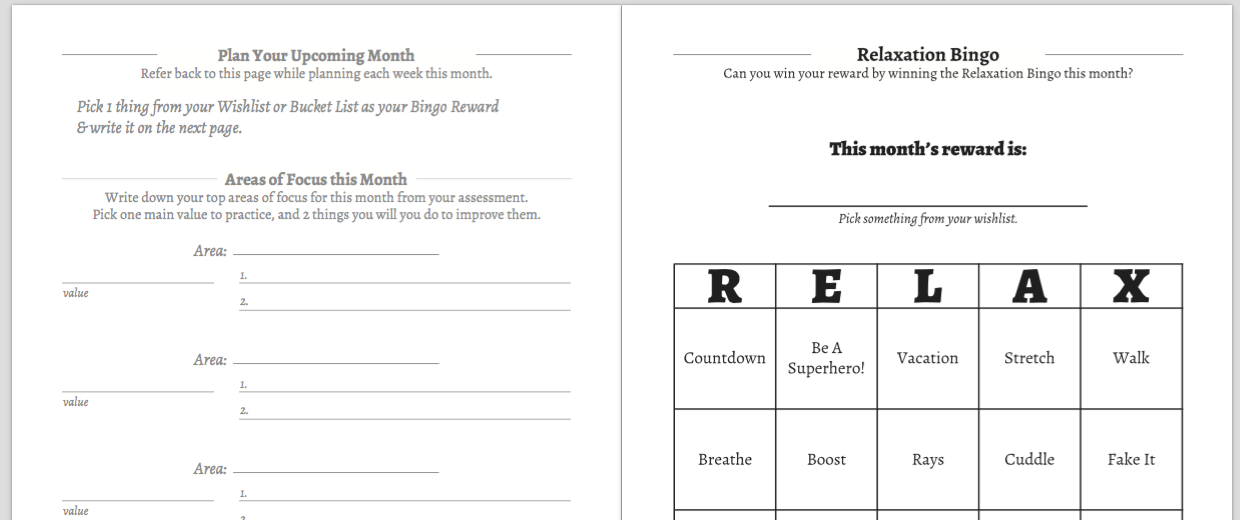 Every 2-page week contains:
little checkboxes for every day, so you can track glasses of water you drank, or number of breaks from your computer, financial goals, number of cold calls you made -- whatever you want to track
un-scheduling: there's no set times written on the days. If you work the midnight shift, if your day starts at 11am, if you use an electronic scheduling application -- this is perfect for you.
a clear reminder to create your WANT TO DO LIST (talked about in the book SURRENDER™ to Passion: Worried to wonderful in 28 days)
a reminder to either take care of or get rid of overwhelming obligations
a reminder to listen to your inner wisdom, and take care of yourself
a reminder to be grateful, celebrate successes
ways to track your activity level and your success level - I'm personally curious about this and whether it will work well. If I'm more active in my business, do I see a trend for more success in a week or two?
a way to track which of your life areas you worked on this week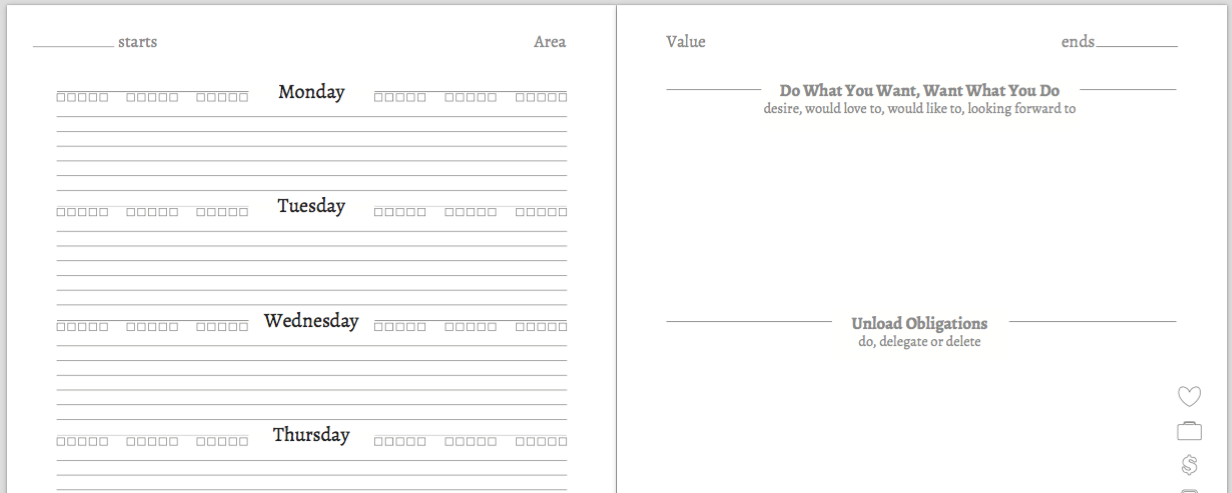 Hardcover
New!! Durable hardcover version available on Lulu.com: this hardcover is a beautiful rendition that lays flat, and is far more durable. Decorate the glossy cover using permanent markers then coat in contact paper (or I used tape) so it doesn't rub off. Order at Lulu for about $40.00. It's not as "neon" as their cover image :) I promise. Has the Version 0.03 interior.
Softcover
List price: $19.99
Order on Amazon -- the fastest way to get it
Local? Ask if I have any copies in-stock. $21.61 - order with tax included -- for delivery at an NWIN event or buyers in Orange County, NY
Older editions available at a discount - $10 + tax. Version 0.01 available, while supplies last.