---
Massively Improve Your Internal Community
Fed up with your current situation? Are you mad, resentful, frustrated with your headmates? Have you gotten so triggered by conventional techniques that you can't make progress with their methods? Is there anything you can do for fast change in your living situation when you have internal chaos?
We are the Crisses and we can help you live a vastly improved collective life. For over 20 years we've been helping multiples like you to get along better inside, with tools and techniques to help you develop an amazing crew, handle distress and pressures better, and sort out your internal life so that you're more able to face your external life with more presence, more poise, more balance. With a more supportive internal community, you can treat life like an amazing adventure — and the treasure you're seeking is YOU. Individually, and collectively.
Improve your internal relationships
I know you've tried. You're mad, resentful, frustrated, fed up, etc. of the situation that you're in and you've finally decided maybe you need another option. Something completely different.
If you're willing to seriously work on your internal relationships, then I can help you make massive improvements in your life. You have to be ready for compromise, for sacrifice, for the hard work of hitting the reset button, changing the things you do that contribute to problems, and find inner allies and peace, to get on the same page, to work things out, find wins together, make rules, have meetings, try new things together.
And then the real work begins. Because life is an adventure, and the treasure you seek is yourself! Yes, even as a multiple — you're seeing the greatest treasure of them all. Knowing yourself, within your system, and the whole lot of you knowing yourselves as a group.
Take no prisoners!
But the first step, even on a pirate ship, is having rules of engagement, making sure the crew gets along well enough to operate the ship, knowing that you have each others' backs both in wellness and illness, and that you're all ready to sail the ship in the same direction.
But what you have right now, my friend, is chaos. You don't have a crew for your adventure in life. Your assemblage of ragtag "alters" needs a bit of work to even have a conversation.
And that's where I come in. We've been operating consciously and consensually as a group entity for over 30 years. We understand the issues you're facing and how to overcome them, and we're happy to help you round up your potential headmates to address your issues, and get to the point where you can have agreements and start to operate your life like a well-oiled system.
What follows?
Once we have worked to improve your relationship with yourself and your headmates, we will go on to:
manage and improve your daily life skills
work on your willpower, your resilience
discover your group goals
break group goals into team tasks
set your crew and internal teams up to succeed with their tasks
build your self-esteem and your system culture
All it takes to start is a 30 minute sample coaching appointment, and decide whether to try coaching for 30 days to find out why life coaching is an amazing resource for making progress with your shared life.
---
Coaching is all about You
Your coach helps you determine your goals, plan for achieving them, holds you accountable to what you really want to do, helps you debug what isn't working for you, find alternatives, forgive yourself for procrastination while still working on overcoming it.
When you hire me, you are hiring me to be your coach. It's your agenda. If you don't feel empowered enough to take control of your direction, maybe that's where we'll begin. As your coach, I'm on your team. As a combination of something like a sports coach and cheerleader in the entire Game of Life, I'll fistbump when things go right, hoist you up in celebration when you win, and if you know you're screwing up I'm the one who says, "Hey, you'll do better next time!"
Occasionally, a coach asks the hard questions, or shines a light in your dark places while still being there to hold your hand or give you words of encouragement. I've said to people, "Do you realize how often you use words like 'afraid' or 'fear'? Why do you think you're doing that?" Or pointed out how their actions are impacting their family and how did they think a change might alter their relationships. I hold up a mirror so you can see your mindset, your attitudes, your habits, and we explore how even small changes can have a ripple effect and make a larger impact on your life.
---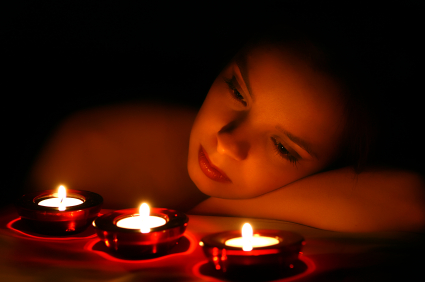 Mental Health Coaching
Everyone on Earth faces a variety of challenges in life, and overcoming them requires insight and perseverance. Not everyone can bootstrap and get out of a rut alone. That's why we offer mental health peer coaching.
We offer coaching services specifically for our peers with mental health issues to help improve your relationship with yourself (or your headmates), improve your daily life skills, your willpower, your ability to set and achieve goals, build your self-esteem, develop your cultural acceptance and understanding, find ways to improve your relationships, your understanding of how the world works, how you fit into it, and figure out where you want to go from here.
Use our contact form, or give us a call — and we'll set an appointment where we can give you all of our attention and we can both get to know each other better. Then we both decide whether we want to work together.
Coaching vs. Therapy
There are some overlaps between the results you can get from coaching and therapy, however the methods are very different and it's important to know the differences so that you choose what is right for you — even if you decide you need both.
In short, coaching is an empowering process intended for people who want personalized assistance in achieving their goals from someone solely invested in their future, without judgement. It works from where you are today to help you build the tools and make the plans for where you want to get to in the future.
Therapy is for people who feel they have a problem or issue from the past, are depressed, having panic attacks or mental health crises, and want to get answers for why they are the way they are, or who feel their past must be unpacked and processed before they can live into their future.
---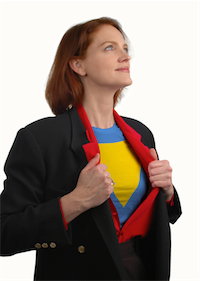 If Kryptonite is lethal to SuperMan, Stress is lethal to People with Differences!
I help you conquer stress, and coach you through self-acceptance so you can change how you view your differences and help you find your path through life so that it becomes a life you love to live.
Stress is a symptom of something wrong going on under the hood, and it makes every mental difference into a mental mountain. We can experience stress as overwhelm, panic, worry, anxiety, nervousness, fear, and tension. At its worst, long-term stress can lead to mental meltdowns (and burnout) and contribute to debilitating physical diseases. It changes our blood pressure, our digestion, our blood-sugar levels, our hormonal balance, immune system, and more.
We teach Passionizing™ - Practicing the art of following your heart, which is the daughter program to our SURRENDER™ to Passion work. Forward-thinking, progressive skills to move from living in a constant state of worry, anxiety or fear to one where you're living in a state of wonder, passion and progress. This is a program which can help people whether or not they have mental differences, but it's of extreme importance to people who do have mental health or physical health issues (such as auto-immune diseases that are susceptible to distress).
Make sure to request your 30-minute sample coaching call and let me know you need help with handling (dis)stress.
---
Contact Rev. Criss
Potential clients can contact me with the form below, by phone, text, or my online scheduling application (the button) to schedule a 30-minute fully confidential sample session. During this appointment we determine what you are looking for, I show you how I work, and we determine whether we would like to pursue a coach-client relationship together.
Schedule Appointment
Please feel free to call and leave a message. If you do not reach me, please keep in mind that I work with clients by phone and please leave a message so I can get back to you.
845-820-0262 (Eastern Time/NY Time)
mail:
PO Box 225
New Hampton, NY 10958
You may also email me: