---
Rev. Criss Ittermann, Life Facilitator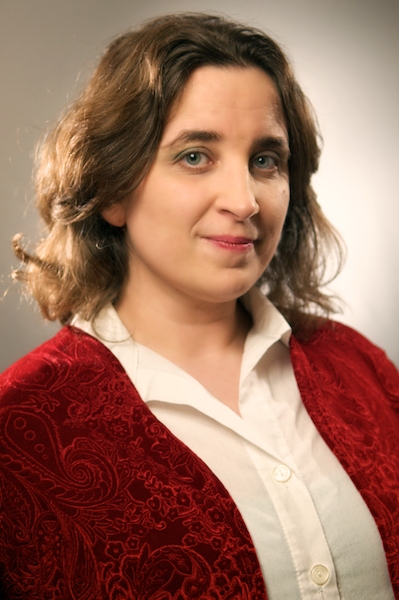 Several people call me their fairy godmother. I've been through the rough-n-tumble: post-traumatic stress disorder, several mental health diagnoses including "multiple personality disorder" (now called dissociative identity disorder), and I'm on a mission to help people wake up, take charge, and make a difference in the world — inside and out. People look at me and call me "BRAVE." I just know I'm here to make a better world, and to help other people like me survive and thrive. It's what I have to do, what I'm here to do, and I have a take-no-prisoners attitude towards getting out there and doing what needs to be done. If that makes me brave, a role model, an advocate, an advisor, a fairy godmother — so be it. To that end I coach people with differences into a spectacular future where they can follow their burning desires.
It would be nice if I had just gone right out of high school in the late 80s and gotten a career certification in Stressaholism Counseling — but there was no such thing, so I had to do it the hard way.
I made it through the Vision Quest of childhood abuse and PTSD, managed life with a diagnosis of dissociative identity disorder, through totally burning out of several careers and life situations, raising children, volunteering, networking, and running 2 businesses at the same time.
When I finally discovered the career I had always dreamed of (life coaching) in early 2009 I had just published my first book. I was burning out AND FAST!
Serendipity and Fate always watch out for me — the pieces fell into place. I had to burn out while paying full attention so I could listen to the messages the universe had for me, so that there could be a chink in the armor of my busy-ness that Spirit could pour new wisdom into me. And it did — that wisdom and message is encompassed by my SURRENDER™ to Passion book and programs.
I love using my experience, insight, patience, intuition — and dare-I-say bravery — to help quirky and mentally different people think outside the box, set goals, plan projects, manage their needs, and bring their dreams into reality. My challenges and education have formed a very unique blend of philosophy, mentoring, and spirituality. I combine them in my practice as a Life Coach, my mission as an Interfaith minister, my role as a shamanic practitioner, and my healing work as a Reiki practitioner. With over 20 years of experience in holistic arts, facilitating support and special-interest groups, running workshops, and assisting other workshop facilitators, I give my students an exceptional learning environment where growth will take place.
My coach training was under the direct tutelage and supervision of life and relationship coach Sheila Pearl, former MSW and cantor, and now my client as part of the Coaching Skills Institute in Newburgh NY. In addition, I sought out additional training with my ministry, and have other related coursework and experience under my belt.
I know that I'm here to make a difference in the world by helping others make a difference in the world.
---
Coaching Philosophy
Life coaching is an extension of self-help practices where the coach acts as a mirror, a mentor, a spiritual guide, a philosopher, and an accountability partner. A life coaching commitment is a strong and bold step toward making real changes in your life, achieving your dreams, exploring your future, and overcoming or transforming obstacles that keep you from achieving your purpose.
When you are coached, you are doing the work. Your life coach assists you with life changes and to remain committed to the work that you feel you ought to be doing.
Your life coach believes in you. Everyone is unique and you are not disabled unless you choose to be; however, you are different -- just like everyone else.
If you believe in yourself, magic can happen. Your life coach motivates you to believe in yourself.
With patience and self-nurturing you can always shine brighter!
An accurate living mirror helps you observe yourself. Your life coach is a peer partner who is committed to being an accurate mirror for you.
To be held accountable, you need consistent check-ins and a life coaching partner with candor. Be coached regularly!
It is a sacred privilege to be your life coach!
It is a sacred privilege to have a life coach!
Everyone needs to feed their soul. Your coach can remind you to remember this.
Your life coach invites you to make connections — with yourself, and with others.
You need to deeply and authentically desire change for change to work. Your coach guides you to a profoundly deepened desire.
---
Contact Rev. Criss
Potential clients can contact me with the form below, by phone, text, or my online scheduling application (the button) to schedule a 30-minute fully confidential sample session. During this appointment we determine what you are looking for, I show you how I work, and we determine whether we would like to pursue a coach-client relationship together.
Schedule Appointment
Please feel free to call and leave a message. If you do not reach me, please keep in mind that I work with clients by phone and please leave a message so I can get back to you.
845-820-0262 (Eastern Time/NY Time)
mail:
PO Box 225
New Hampton, NY 10958
You may also email me: