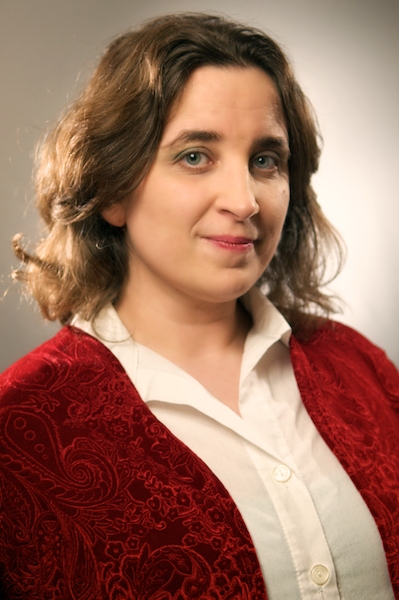 It would be nice if I had just gone right out of high school and gotten a career certification in Stressaholism Counseling -- but there is no such thing, so I had to do it the hard way. I went through the Vision Quest of childhood abuse and PTSD, a diagnosis of dissociative identity disorder, and through totally burning out of several careers and life situations, to raising children, volunteering, networking, and running 2 businesses at the same time. Flash-forward to early 2009 and the icing on the cake: I landed the opportunity of a lifetime to train in my career of choice, and published my first book. Was I burning out? And how! AND FAST!! I was completely overwhelmed, and I crashed hard.
BOOM!
But there's always serendipity, and as always, the pieces fell into place. It's hard to feel great about it, but I had to burn out again so I could finally pay attention to the messages the universe had for me, so that there could be a chink in the armor of my busy-ness that Spirit could pour new wisdom into. And it did, and that wisdom is encompassed by my SURRENDER™ to Passion program.
I love using my experience, insight, patience, intuition -- and dare-I-say bravery -- to help quirky and mentally different people think outside the box, set goals, plan projects, manage their needs, and bring their dreams into reality. My challenges and education have formed a very unique blend of psychology and spirituality and I combine them in my practice as a Life Coach, my mission as an Interfaith minister and my healing work as a Reiki practitioner. With over 20 years of experience in holistic arts, facilitating support and special-interest groups, running workshops, and assisting other workshop facilitators, I hope to give my students an exceptional learning environment where growth will take place.
You can get a taste of the SURRENDER™ to Passion stress-relief system right now:
Get your copy of 9 Tips for Overwhelm Relief today -- Free!
More About Me
I know that I'm here to make a difference in the world by helping others make a difference in the world.
I like to think that I'm your fairy godmother. I've been through the rough-n-tumble, post-traumatic stress disorder, several mental health diagnoses including the mother-of-all-disorders ("multiple personality disorder" now called dissociative identity disorder), and I'm on a mission to help people wake up, take charge, and make a difference in the world. People look at me and call me "BRAVE." I just know I'm here to survive, and to help other people like me survive and thrive. It's what I have to do, what I'm here to do, and I have a take-no-prisoners attitude towards getting out there and doing what needs to be done. If that makes me brave, a role model, an advocate, an advisor -- so be it. To that end I coach people with differences into a spectacular future where they can follow their burning desires.
In addition to cultivating the intimacy of individual coaching, I really enjoy presenting workshops for groups, and running brainstorming & mastermind sessions -- I think I have a gift for encouraging sharing, holding the space and fostering creativity in a group setting.
On the home front, I am an Interfaith Minister, a mother of 2 bright pre-teens and surrogate mommy for 4 cats, a Reiki Master & teacher, a Shaman and an herbalist.
On the local front, I raise money for my local CASA chapter, I'm co-director of the National Women's In Network Orange County Day Chapter, and I'm on the Board of Directors at Independent Living, Inc. in Newburgh, NY (a cross-disability services & advocacy non-profit).
History
I was first "initiated" as a shamanic practitioner by the vision quest of child abuse, and began journeying, interacting with the spirit world, and seeking out spiritual advice with no formal training as a child and teenager. Since then I've been officially initiated into three traditions of shamanic practice as an adult. As part of the journey to health and wholeness, I've rallied for women's health issues, wrote herbalism articles for underground women's health magazines, facilitated group sessions in special interest communities, attended Tantric workshops, founded the largest self-help website for people with dissociative identity disorder (link to my autobiography) on the web, and finally assembled Loving Possibilities™, a series of adult sexuality workshops that touch on issues of trust, intimacy, spiritual sexuality, and the myriad range of possible ways that consenting adults express healthy sexuality.
Cubbies are for shoes
"Helping people" is my passion. It's what gets me out of bed in the mornings. To illustrate my point -- and that "cubbies are for shoes" -- I'd like to tell you a story:
Back in my late teens, I started seeing the world in a very different way. This is not that story, really, but I felt a strong call to be a healer, complete with past-life memories of laying on hands and having people magically heal before my eyes. But that was lifetimes ago. I was convinced that "magical healing" didn't work in this world of medicine and science.
Oh, boy, was I ever wrong.
Before I was even an adult, I survived several initiations-by-trauma: I survived childhood sexual and physical abuse, and in a bout of severe mental health issues, overwhelming PTSD, anxiety attacks, an double-suicide attempt. I survived but my partner did not -- I suffered a traumatic loss and was hospitalized for 9 months, and suffered the aftermath for many years.
In my early 20s, by-day I was stuck behind a computer doing accounting and sales data-entry in a used musical equipment shop in NYC, just about the least healer-like job one could have on the planet. I consoled myself by volunteering at the registration desk at The New York Open Center, back when volunteers got 1 hour of class time for every hour of time volunteered! That's how I funded most of my eclectic holistic education: I was initiated into 3 types of Shamanic practice, took yoga and Gypsy Dance classes, learned about Kyudo (Japanese archery), but most hours I earned were spent studying herbal medicine and Ayurveda, Chinese Traditional Medicine, and some other modalities. Without that "magical healing" I could remember flowing from my hands, I felt somewhat like a piece of myself was missing. But at least I was still following the calling to be a healer...
Years passed. Jobs changed. The Open Center changed its volunteer policy and I quit as a volunteer and became a paying customer. I was still working on computers, but the types of work kept changing. From data entry and programming, I moved on to desktop publishing, then graphic design with old-school cut-and-paste professionals staring over my shoulder. That's when I built my first very primitive website (in 1996), put stories of my past lives up on the web, adding in tons of my poetry and other writing.
Then I found out I was pregnant with my second child and the chemicals at work were too much. When I was just 4 months pregnant, I took a much-needed leave of the working world, my body detoxed violently, and I became a stay-at-home mom, an ordained minister, expanded my website, and started dreaming again. After my second home-birth I dwindled down to 120lbs wet, my milk failed, but eventually my health returned to me.
It was in 1998 that I found my first Reiki practitioners, and I got a sudden immersion course in Reiki I, II & III (teacher-master), with a great deal of follow-up. I'd found my healing magic -- but I still couldn't bring myself to charge money to help people heal.
I worked really hard on my website, upgrading it to a publicly-accessible wiki, and I picked up programming in new languages while re-building it. I started helping other people with websites. Then I got hired to work-from-home part-time on a website for a recruiting firm. Eventually I returned to work, hired on part-time as a recruiter by the business I had been doing websites for. When I left there, I was sporting a resume full of computer and office skills, with web programming, website design, server administration, and recruiter skills to-boot. A stark contrast from my holistic curriculum vitae.
I left NYC and moved upstate (now Middletown, NY), forming my own corporation taking a contract job as a server and Mac administrator for a design firm. The job lasted a little over a year, then I was let go and I was on my own. I decided to start my own business rather than contract out my skills. Thus Eclectic Tech, LLC hit the streets (or rather Craigslist) in January 2006 to find whatever work would pay the rent. Bidding against people across the globe is impossible, so I turned to the local business community and joined the Orange County Chamber of Commerce (in NY).
I'm writing this eight years later. I've learned a lot. I've:
been a SCORE counselor helping new businesses get off the ground
taken dozens upon dozens of marketing and business courses
counseled website clients on marketing and business practices that would help them be more profitable
conducted brainstorming sessions for groups and private clients to help them come up with new ideas or to organize their ideas for their business
given myself permission to help people craft a better life, and help them heal themselves, and accept money for it
earned additional ministerial credentials
graduated a Life Coaching program
& more...
...so what can I do for you?
Coaching Philosophy
Life coaching is an extension of self-help practices where the coach acts as a mirror, a mentor, a spiritual guide, a philosopher, and an accountability partner. A life coaching commitment is a strong and bold step toward making real changes in your life, achieving your dreams and exploring and overcoming or transforming the obstacles that keep you from achieving your purpose.
When you are coached, you are doing the work. Your life coach assists you with life changes and to remain committed to the work that you feel you ought to be doing.
Your life coach believes in you. Everyone is unique and you are not disabled unless you choose to be; however, you are different -- just like everyone else.
If you believe in yourself, magic can happen. Your life coach motivates you to believe in yourself.
With patience and self-nurturing you can always shine brighter!
An accurate living mirror helps you observe yourself. Your life coach is a peer partner who is committed to being an accurate mirror for you.
To be held accountable, you need consistent check-ins and a life coaching partner with candor. Be coached regularly!
It is a sacred privilege to be your life coach!
It is a sacred privilege to have a life coach!
Everyone needs to feed their soul. Your coach can remind you to remember this.
Your life coach invites you to make connections -- with yourself, and with others.
You need to deeply and authentically desire change for change to work. Your coach guides you to a profoundly deepened desire.
You can get a taste of the SURRENDER™ to Passion stress-relief system right now:
Get your copy of 9 Tips for Overwhelm Relief today -- Free!